Hostel bunk bed manufacturer builds stock for quick supply is a sure fire statement that ensures ESS customers get their hostel bunk beds in good time without the many months of waiting.
NOT ALL CAMPS AND HOSTELS PLAN FOR THE WAIT
It's true that most hostels or children's camp buyers don't plan for the long wait of supply of commercial bunk beds, mattresses and such equipment that they need during the busy season, so ESS Universal has built up a generous stock of standard bunk beds, mattresses, under bed storage lockers and handy bunk bed baskets.
THE BENEFITS OF BUYING FROM HOSTEL BUNK BED MANUFACTURER STOCK
There are many good reasons why buying from bunk bed manufacturers stock, some beneficial points are listed below:
Delivery to most parts of the world can be accomplished within a few short weeks
Buying from stock gets better shipping deals
No long term waiting for hostel and camp equipment
WHY CHOOSE ESS UNIVERSAL?
Choosing ESS Universal in your country normally means you have stock of products right there at home, bed bug proof mattresses, under bed storage lockers and a variety of bed and metal bunk bed sizes. Choose ESS Universal for bed bug resistant metal bunk beds, bed bug and water resistant mattresses and pillows, under bed storage lockers that are a tough cage design and as the name suggests are lockable!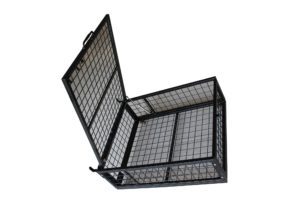 ESS Universal are leaders in the hostel bunk bed manufacturer industry and are proud to announce that ESS is now a major leader and contributor to hostelmanagement.com who themselves are an essential platform for any international backpacker hostel anywhere around the globe.
Why not take advantage of the superb superior products from your hostel bunk bed manufacturer ESS Universal who can be found in the USA, UK, Europe, Australia, China and Asia.
http://heavydutybunkbeds.com.au