If you and a sibling shared a bunk bed at some point in your childhood you likely have all manner of interesting memories from sharing ghost stories to scheming about tomorrow's treehouse escapades to fighting over who gets the top bunk. Bunk beds are also excellent and widely used choices in commercial settings such as camps, hostels, dorms, worker housing, and more.
When shopping for bunk beds for your specific scenario, it's important to be aware of the many available options. There are dozens of different styles on the market but keep in mind they are not all created equal by a long shot. Longevity, appearance, and durability are the major players in bunk bed selection; and of course you want something that efficiently serves its purpose in a heavy duty platform with the strength to last.
How about features? Popular options today are metal bunk beds that can be separated. Let's take a look at the versatile Missouri Single over Single Detachable Bunk Bed.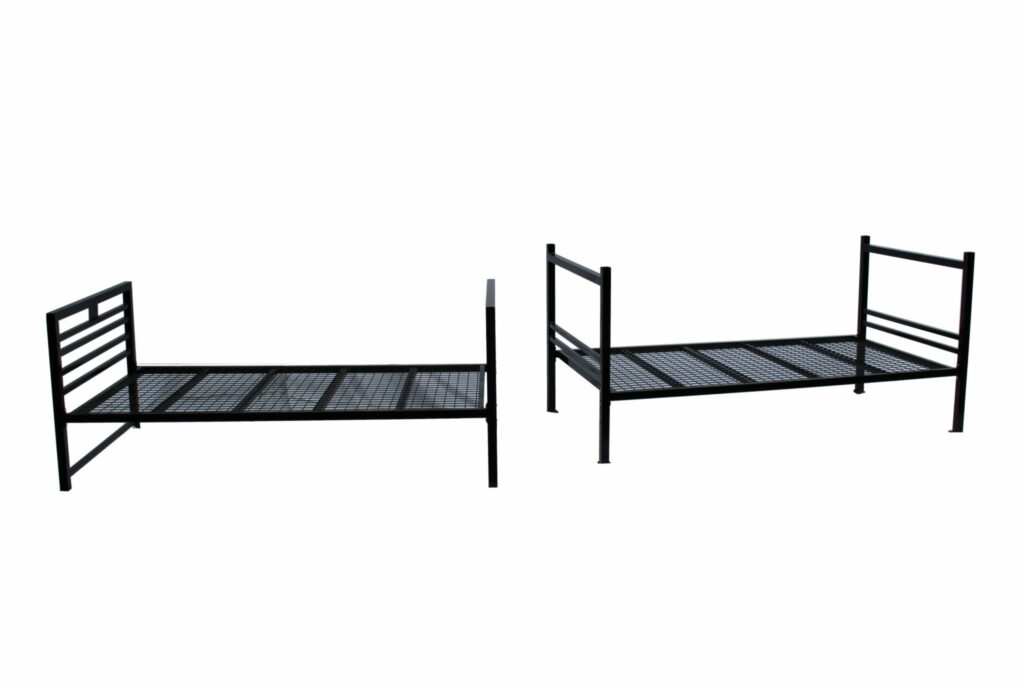 Advantages of Vertical Sleeping
Sleeping arrangements utilizing vertical space offer many advantages from space saving to privacy.
By design, bunk beds are natural space savers. In small rooms this is especially beneficial to allow the most usable space for other furniture needs as well as general living and moving about.
At first glance it might not seem like much but a bunk bed offers built-in privacy, giving occupants a semblance of their "own room" in which to read or listen to music or work on an electronic device.
With much more room space freed up and efficient design, bunk beds make it easier to keep the area clean and many bunk systems come with storage drawers or lockers.
Separation with Super Strength
ESS is proud to offer customers one of the market's finest detachable bunk beds. The Missouri brings top-shelf strength and durability with the invaluable option to detach, instantly creating an entirely new room layout. By far the sturdiest bunk bed in our line, the Missouri boasts industrial-strength cross members complemented by metal mesh panels rated to 600 pounds.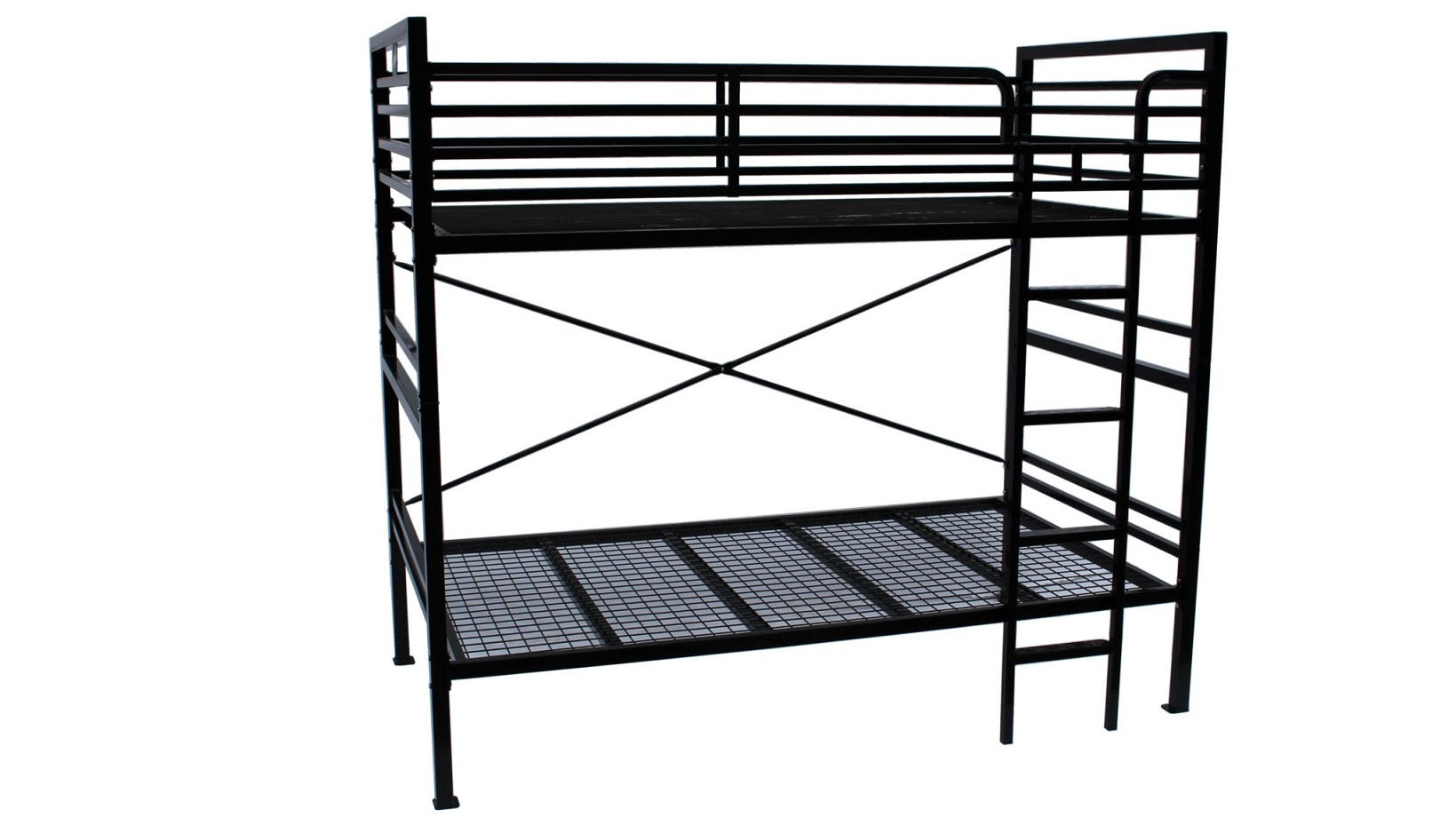 The bunk system's ladder design extends to the floor to more efficiently transfer weight and comfortable steps make for an enjoyable climb upward. With no springs involved and a superior design, you can count on a squeak-free night's sleep.
Sleek looks make the Missouri detachable bunk bed a solid choice for any commercial setting and its detachable ability not only makes it easy to transport and install but gives you back-of-mind confidence to adapt a room's layout depending on circumstances. And that's not all; the Missouri's frame is intentionally designed to resist bed bugs. In some critter-infested regions, it is solace indeed to head to bed without worrying about tiny bugs crawling in and biting you.
Bunk beds have been part of our nighttime sleeping environment for generations, the world over, and are specifically constructed to hold up to rough treatment and continuous use while simultaneously looking good and making the most of valuable space. With an array of optional accessories, detachable bunk beds are the best choice for high-traffic settings. To learn more about ESS' bunk beds that can be separated, check out the Missouri Single over Single Detachable Bunk Bed.

---
ESS Universal manufactures and supplies high-quality, cost-effective commercial grade beds, mattresses, and furniture to camps, hostels, shelters, dorms and more. View our entire line of furniture products including our popular waterproof foam mattress for institutional use, single metal bed frames, single over single bunk beds, single over double bunk beds, and triple bunk beds. Download our catalog for detailed information on our complete product line.