Anyone who has ever been given the job of selecting dormitory bedroom furniture knows it is a daunting task. You need to choose furniture that is safe, well-made, easy to clean, and capable of accommodating a wide range of students. Additionally, students want to live and sleep as comfortably as possible.
Before you make a purchase, you should consider the following questions:
Which beds are the best fit for my dormitories?
How can I tell if a dormitory bed manufacturer is reputable?
What kinds of beds are easiest to assemble and maintain?
We believe that when you consider your options, ESS will be at the top of your list of dormitory bed manufacturers.
Our Beds Come in a Variety of Shapes and Sizes
ESS has earned a reputation as one of the premier dormitory bed manufacturers for many reasons. One of them is our ability to provide colleges and universities with a variety of bunk beds. These include:
With so many choices, you can maximize your space while still providing all residents with a safe, comfortable place to sleep. Our customers find that our bunk beds work in a variety of room configurations.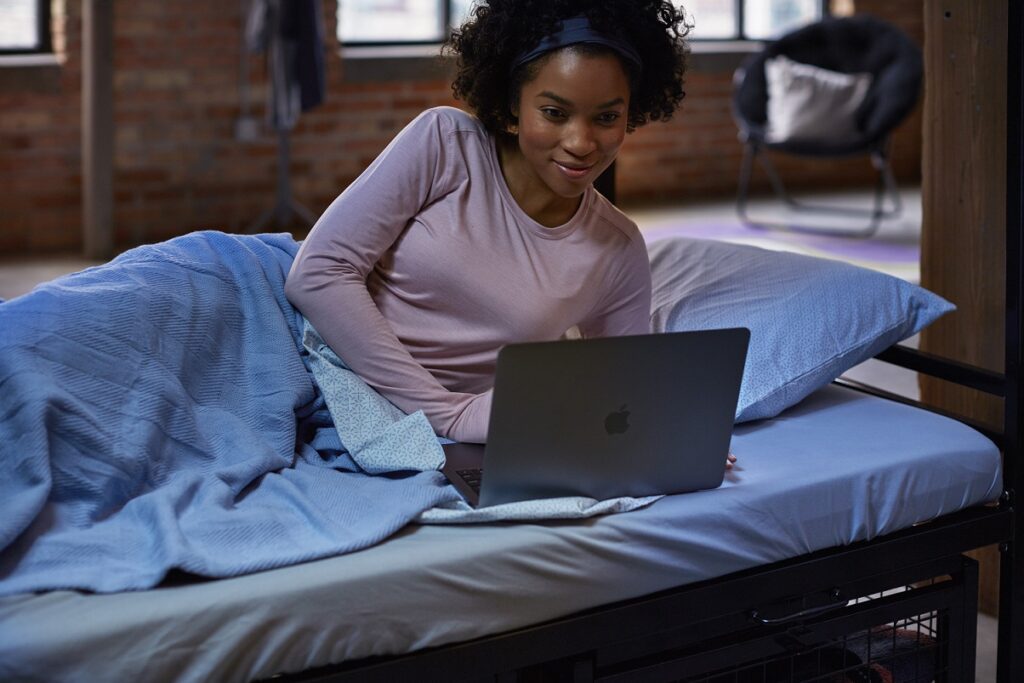 ESS Dormitory Beds Can Sleep All Students Comfortably
The bunk beds we manufacture are made for adults of all sizes. They are durable and capable of holding weights up to 500 pounds so that heavier residents can safely use both the top and bottom tiers of our dormitory bunk beds.
In addition to offering excellent structural support, our bunk beds are quite spacious. Single bunks are up to 39 inches wide.
Imagine a room with several sleeping students. On standard bed frames, each movement might creak and squeak because of the springs. Our beds are made without springs to prevent that disruptive noise and facilitate sounder sleep.
We Offer Dormitory Bunks That Are Easy to Assemble
When you have to order large quantities of dormitory bunks, you also have to assemble them. We've worked hard to manufacture bunk beds for dorms that are very easy to put together. In fact, you can usually assemble one of our bed systems in less than 20 minutes.
All ESS Bunks Are Bed Bug Resistant
Unfortunately, bed bugs are a genuine concern for any shared living or sleeping situation, so it's essential to be proactive in fending off infestations. Bed bugs are much easier to deal with via prevention than eradication. Our dormitory bunk beds have been bed-bug-sealed to prevent infestations. The beds you choose should be a part of a comprehensive plan to prevent bed bugs from becoming an issue.
Dormitory Bunk Beds Work with a Selection of Furniture and Accessories
It's essential to provide all students with a safe, comfortable place to sleep. However, it takes more than beds to create a living space for students. We also offer a variety of accessories.
We are proud to sell the following to complete your set:
What to Look for Before Selecting a Dormitory Bunk Bed Manufacturer
When you make a purchase, it's going to be a significant investment. Don't make a move until you've verified these five indispensable qualities.
Seam-Welded Joints. ESS bunk beds are welded along their seams or joints, which closes off any potential openings that bed bugs might use to nest.
Sturdy Guard Rails. A guard rail isn't just there to provide for safety. Users often hold onto them to climb in and out of their beds. If they aren't well constructed, they can wear out quickly. That being so, ours are made to be sturdy and connect to both the head and footboard.
Stronger Frames. Our frames are constructed from tubular metal to support any sleeper. They are significantly more durable than beds made from round tube frames.
Rated for Heavy Weights. Thanks to our focus on robust and durable construction, people of all sizes can fit on our beds comfortably.
Squeak-Free Platforms. There are no springs used in our bed frames, which means no uncomfortable or disruptive squeaking in shared accommodations.
Students and their parents consider many factors when choosing the right school. One of the more critical points is whether the living quarters are comfortable. When you offer a quality bed, you communicate that you care about your residents.

ESS Universal manufactures and supplies high-quality, cost-effective commercial grade beds, mattresses, and furniture to camps, hostels, shelters, dorms and more. View our entire line of furniture products including our popular waterproof foam mattress for institutional use, single metal bed frames, single over single bunk beds, single over double bunk beds, and triple bunk beds. Download our catalog for detailed information on our complete product line.